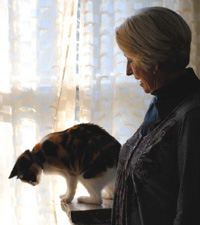 Jan Epton Seale, the 2012 Texas Poet Laureate, is a native Texan who lives in McAllen, in the southern tip of Texas. She is the author of nine volumes of poetry, two books of short fiction, five books of nonfiction, and a number of children's books.

Her writing has appeared in many magazines and newspapers including The Yale Review, Texas Monthly, The Chicago Tribune, and Writer's Digest. Some anthologies including her work are Writing on the Wind, Let's Hear It!, Red Boots and Attitude, If I Had My Life to Live Over, Cries of the Spirit, Mixed Voices, This Place in Memory, and Birds in the Hand.


In 1982, Seale received a National Endowment for the Arts creative writing fellowship in poetry. Seven of her short stories were chosen in the P.E.N. Syndicated Fiction Awards series. Her poetry has received the Kathryn Morris Memorial Award from the Poetry Society of Texas, and the Bill Burke Award and Dolly Sprunk Memorial Award from the New York Poetry Forum. Her stories and poems have been broadcast over National Public Radio.

Workshops and readings by Seale have taken place in Washington, Oregon, Oklahoma, Taos and Santa Fe, New Mexico, and in Texas in Dallas, Denton, Waco, Houston, Abilene, El Paso, Austin, and San Antonio, as well as many in the Rio Grande Valley.
For 16 years she was the South Texas editor of Texas Books in Review. Other editorial work includes serving as a founding editor of RiverSedge literary journal and as an editor of The Valley Land Fund pictorial volumes.
Seale was born in Pilot Point, Texas, graduated from Waxahachie High School, attended Baylor University, and received a B.A. from The University of Louisville and a M.A. from North Texas State University.
She taught English and creative writing at The University of Texas-Pan American and at North Texas State University. For a number of years, she taught workshops in creative and memoir writing, both locally and nationally at conference centers such as Ghost Ranch in New Mexico, Gemini Ink in San Antonio, and Mo Ranch in the Hill Country of Texas.
Seale has served as a Scholar for Humanities Texas, as Artist-in-Education for the Texas Commission on the Arts, and is a member of the Texas Folklore Society and the Texas Institute of Letters.
Jan Seale and her late husband Carl, a symphony conductor and composer, are the parents of three grown sons and grandparents of four grandsons.